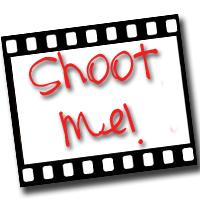 Wow! I am so excited since I will be able to start at the right track of this photo meme. Now I am posting my first entry and of course it would be a picture of me.
..
I am sharing you this since this is my new hair cut for this year 2010 and I'm bidding goodbye to my long tangled hair.
So why don't you share your photo shoot too with us...


Just click the badge above...
Shoot Me!
Every Thursday post of picture of you with a child, spouse, friend or by yourself. Just get in the picture!