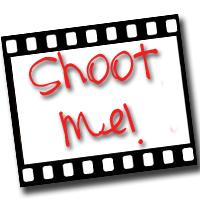 Oh my! It's been so long that I haven't joined this meme (

missing it so much

). Well, even the trials that I have been through (had my miscarriage this month), I am still thankful to God!


Anyway, life must go on...I still have a beautiful family to cherish for the rest of my life....
and of them is my precious daughter!
this was taken last Saturday as we celebrated my cousin's big day!
with my lil bride.....
Happy Shoot Me everyone!
God bless us all!