It's Friday once again and I am 'kinda late in posting my entry with the theme Name Game!
this was taken last Aug 15


This is my two year old daughter who always happened to be the little bride for three times already. Her next schedule would be this coming November for the 4th time.
Her name is
Danielle
!
As in Danielle T. Normandia, I preferred to have only one name because of our surname that is too long. I was taking into consideration that time will come that she will really complain to me that her name would not be fitted in her paper if I will give her two names. lolz! I choose Daniel because it's a biblical name which means "God is my judge", but since she is a girl I just added LE to make it more feminine. Aside from that my name is Phebie Anne and my hubby is Neil so somehow we can relate it with her name as "d
ANIEL
le"-
a combination of ann and neil...
Sounds cool right?
Presenting: Neil and Ann
(last Aug 15)
:)
You can share also in here what's behind the names of your children...
Happy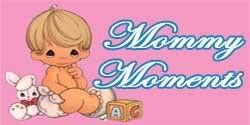 to all of you...