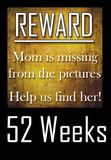 It's Thursday one again and I'm so excited to post this last entry for this year's week challenge!
Hubby took this pic as we walked from the carpark going to the mall for a Christmas shopping...
after spending half-day at the mall, we decided to stop-by at the fountain




to take pics for the said week challenge!





Happy New Year to all of us!





God Bless and more power!





oh my! I Can't wait to submit my 1st entry next week for

...