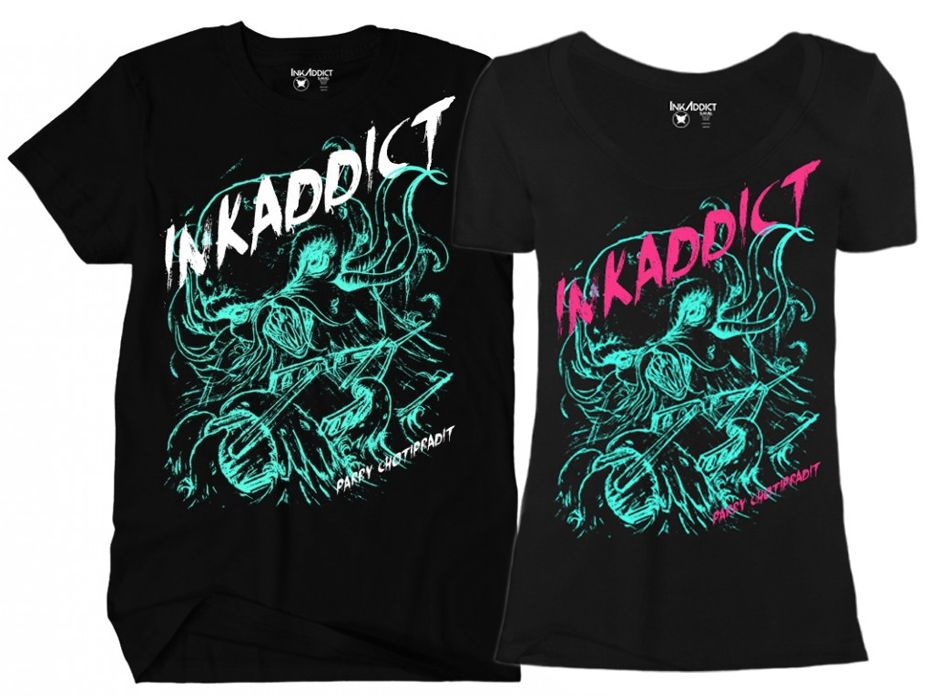 People that have tattoos dare to be different and they dare to be significant, with that it being said it is only appropriate that these different and significant people have clothing that represents them properly. It can be hard to find clothing that can truly represent someone, but ink addict designs clothes for people that are inked up. What makes these clothes so unique is that are inspired by tattoos and designed by real life tattoo artists.
InkAddict.com
offers many great tattoo shirt.
Ink addict offers clothes for both men, woman and even children. For women there are t-shirts, long sleeves, tank tops, hoodies, pants, swimwear and of course accessories to top off every perfect outfit. One of the most popular items sold for women is their comfortable yet stylish t-shirts. The t-shirts are sold with a various amount of unique designs including sideshow, carolina women's, and a robot design. They also offer more basic shirt designs with the ink addict logo in a bunch of different colors, in v-neck and normal styles. Check out more ink t shirts
here
. Women can also show off all of their favorite tattoos with a racerback tank. These racerback tanks or any ink addict tank top for that matter make the perfect shirt for any hot summer day. Ink addict accessories for woman include hats, socks, and decorative stickers.
Of course there is then clothing for men. The ink addict hats which feature a variety of ink addict logos are very popular among tattooed men, the t-shirts are also a hit. Some of the designs on the men's shirts include sideshow, Jason Reed, stop staring, the ink addict logo of course and many more. The v-neck style is available for men as well. Mens long sleeve shirts and hoodies will be great for when those cold winter months roll around.
Kids can even shop at ink addict. The "My mom is an ink addict" or the "My dad is an ink addict" will make the perfect addition to any wardrobe of a child with a tattooed parent.
Whether you are tattooed or not, ink addict offers tons of great styles in their clothing and their accessories as well. If you like what you see, do some shopping or even purchases a gift card for a friend. All in all, ink addict is a tattoo lifestyle brand and is stylish and unique.